About Us
Good Ingredients, Honestly Made
Here at Good & Honest, we're committed to producing the tastiest, healthiest snacks made with the finest natural ingredients. What's more, our snacks are always popped to perfection and never fried!
All natural with lower calories
A source of protein
High in fibre
Lower in fat*
Gluten free
Vegetarian
Tastes good!
Perfect for dipping
* See FAQs
The Range
We are a small family of three which include a core range, a veggie range of either chickpea or soya and a protein range.
Core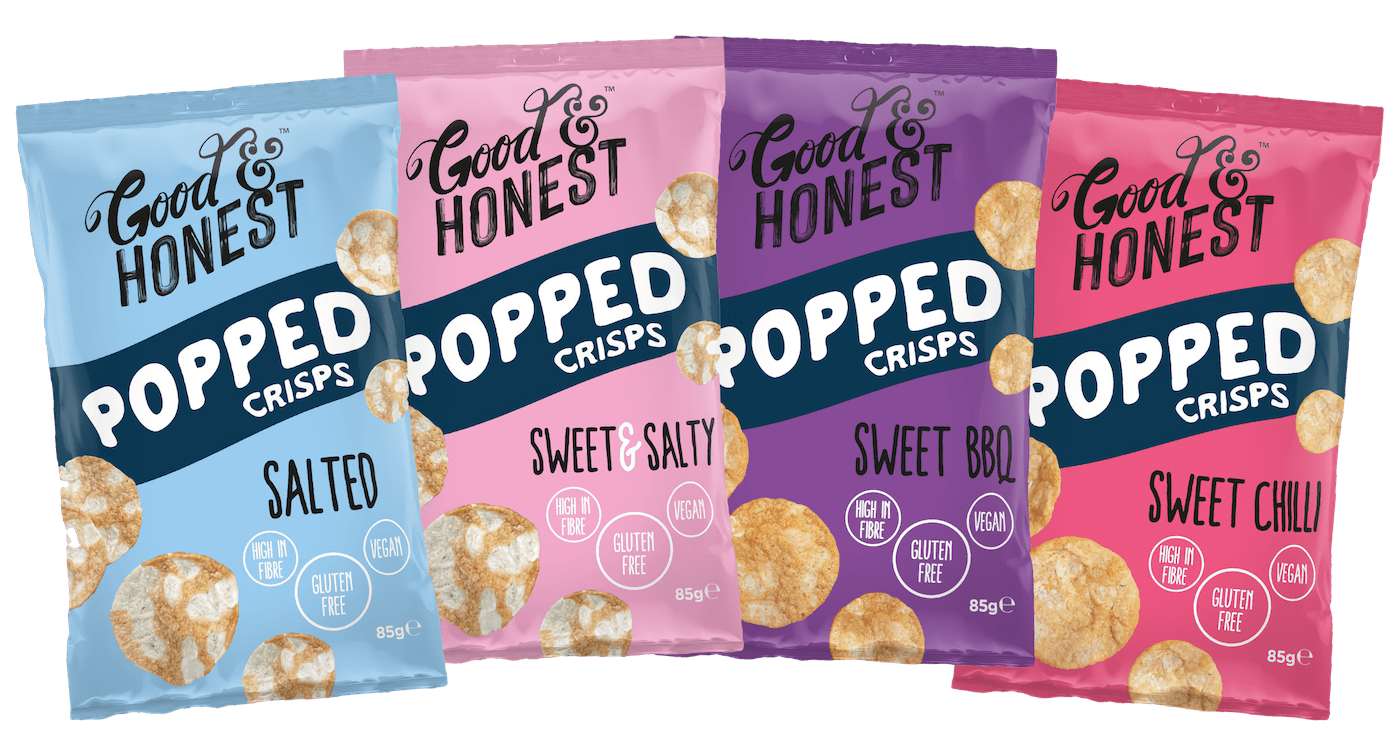 Protein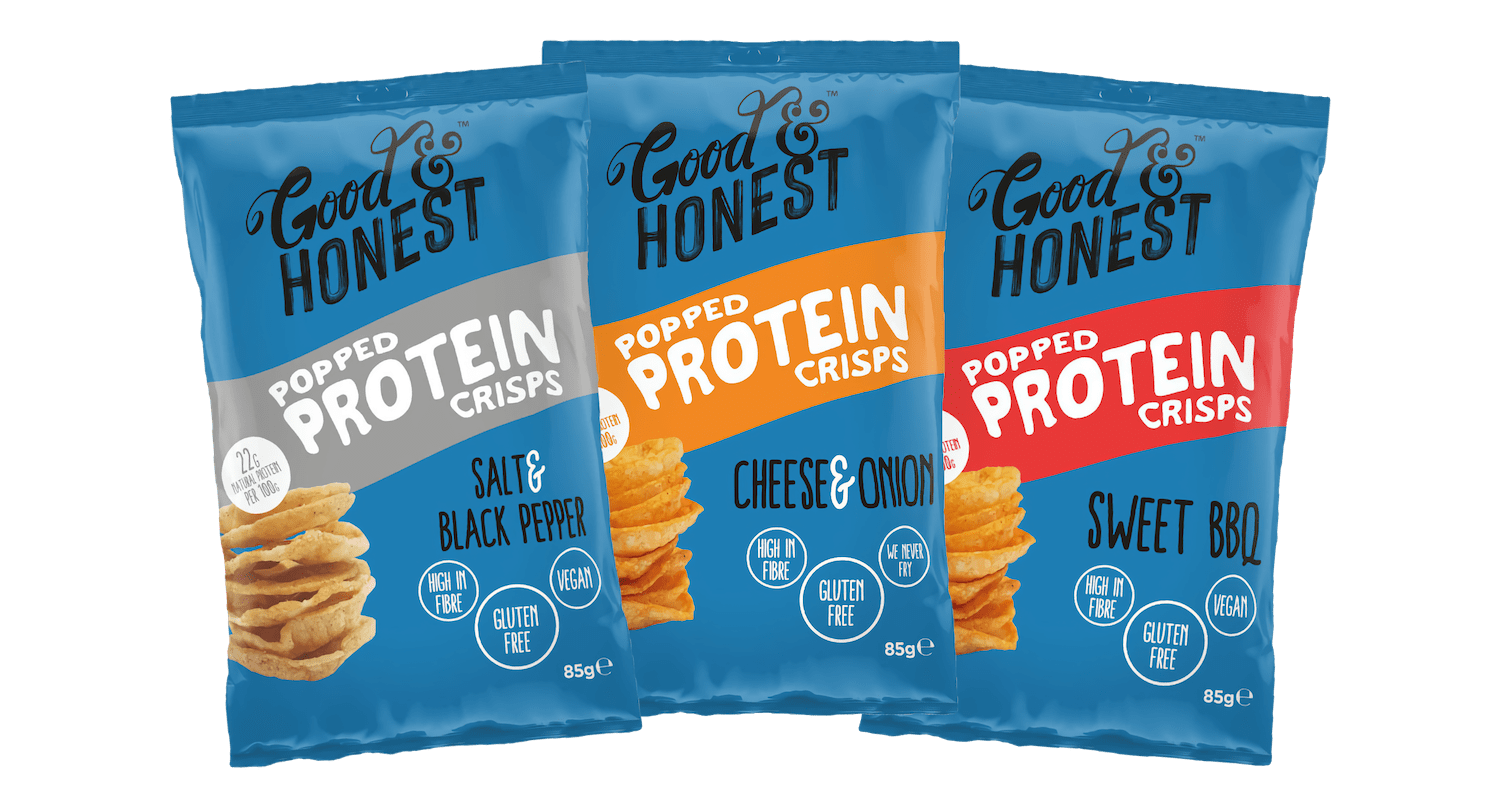 Veggie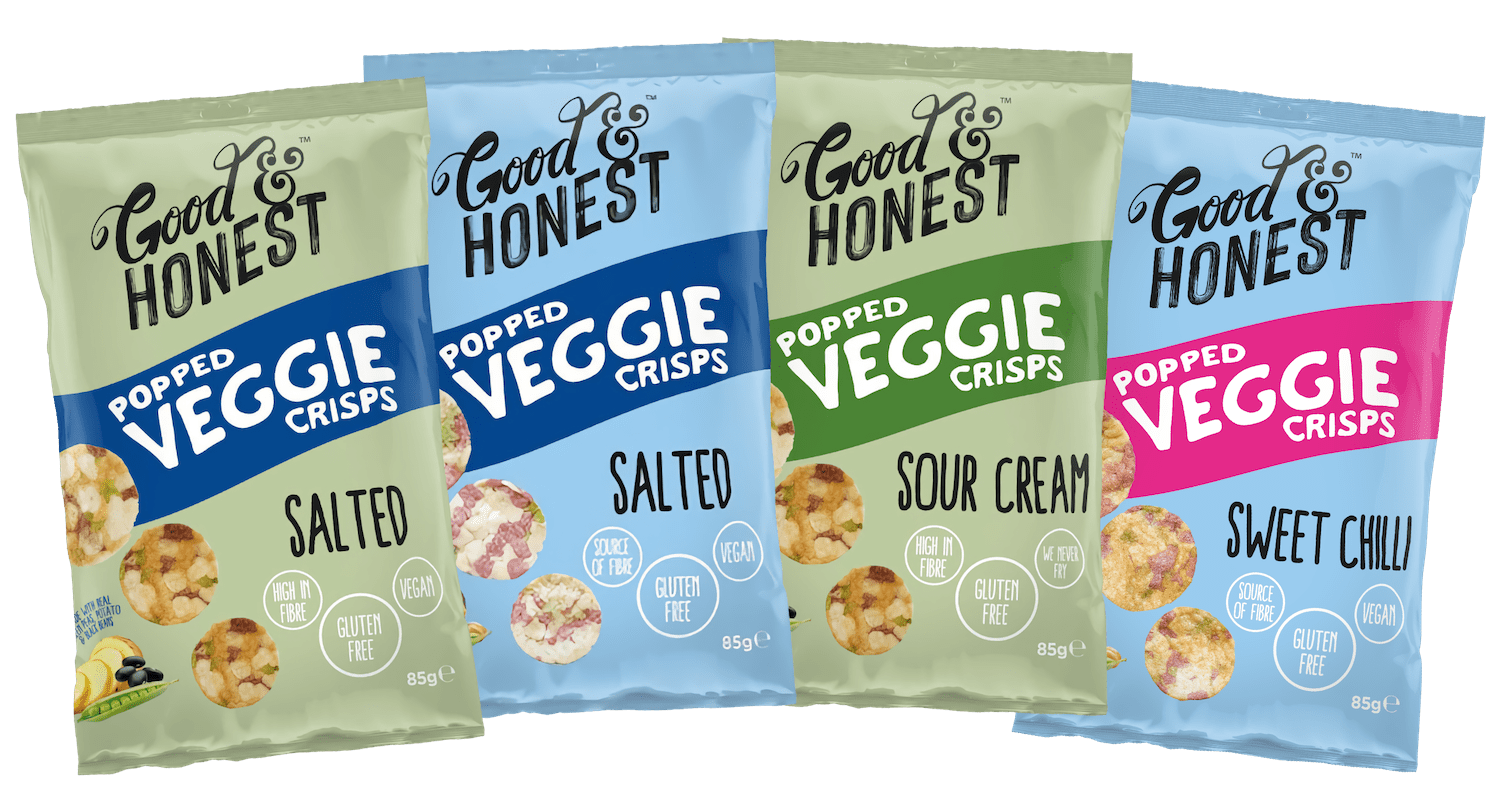 23g